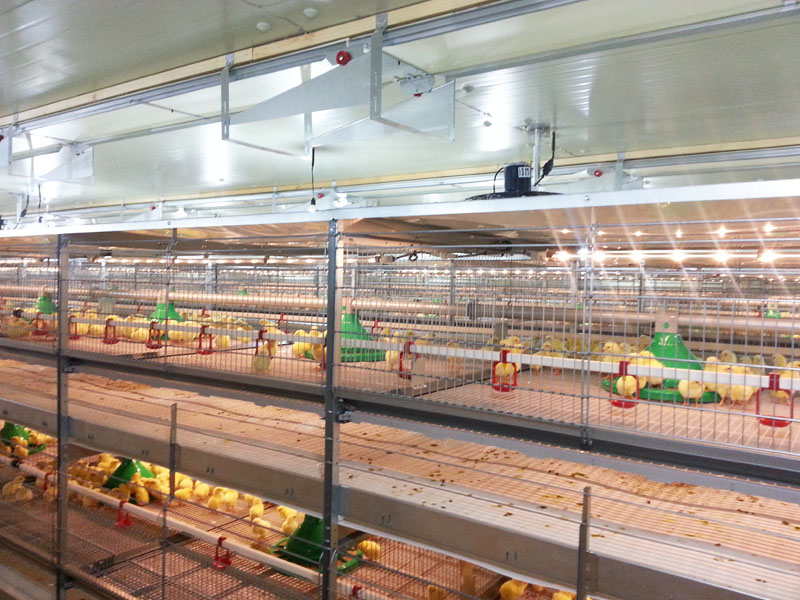 Fienhage Broiler Cage System, Fattening Cage
In the form of its renowned Broiler range, Fienhage offers a system designed with the future in mind. The great advantage consists of cost-efficient livestock keeping using a totally reliable system. The Fienhage Broiler System is characterised by its ext

[Download 1.2MB]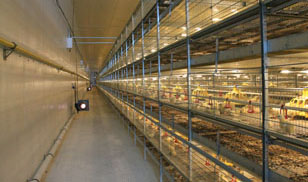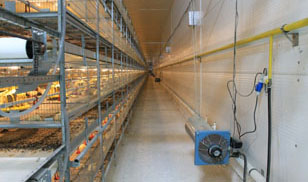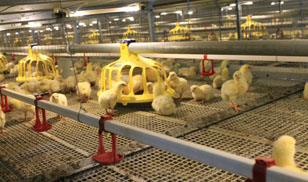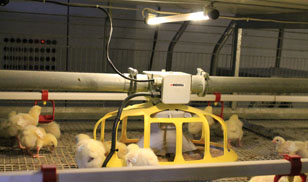 In the form of its renowned Broiler range, Fienhage offers a system designed with the future in mind. The great advantage consists of cost-efficient livestock keeping using a totally reliable system. The Fienhage Broiler System is characterised by its extreme ease of operation. The system components are made of top-quality galvanised steel.
The soft floor lining adapts automatically to the animal's body shape. A lift automatically takes the animals out of the system for loading. Droppings are automatically removed from the system by a specially designed conveyor belt made of PP. These conveyors are installed under each livestock housing level of the system.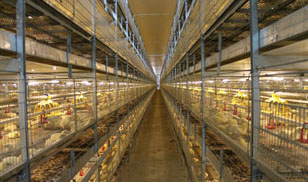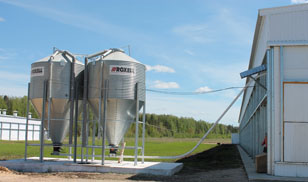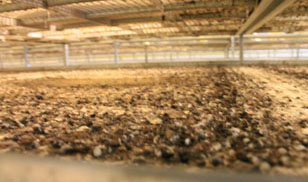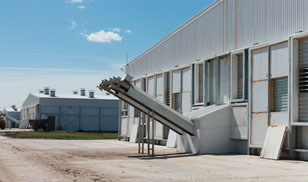 Feed is supplied to the cage via a chain-type or spiral device forming part of the system. Drinker lines keep the system supplied with water. We can design and produce a broiler system of this type for installation in any new or existing henhouse.
How may we help you?
We will be more than happy to answer any questions you might have. Suggestions and criticism are also appreciated. Please contact one of our many representations worldwide.
You are also welcome to use our form instead (The fields marked with * must be completed to ensure a speedy response):
Get free informational material
Let us send you the required information by post. Just click on this link to let us know which products you are interested in.