Henan Poul Tech and Germany Fienhage participate in 2017 China Animal Husbandry Expo
2017-08-24
In May 18th, domestic and foreign animal husbandry practitioners expected the 15th 2017 China Animal Husbandry Expo opened in Qingdao International Expo Center! This husbandry exhibition once again successfully Ignite the passion of practitioners,the exhibition help them to exchanges and cooperation. After fourteen years of accumulation, the information of today's Husbandry Expo includes rich professional information, trade connotation and cultural connotation. It is not only the domestic livestock industry exhibition promotion platform, but also the largest and most influential livestock brand exhibition in the whole Asia.The exhibition has attracted worldwide attention from animal husbandry and related industries.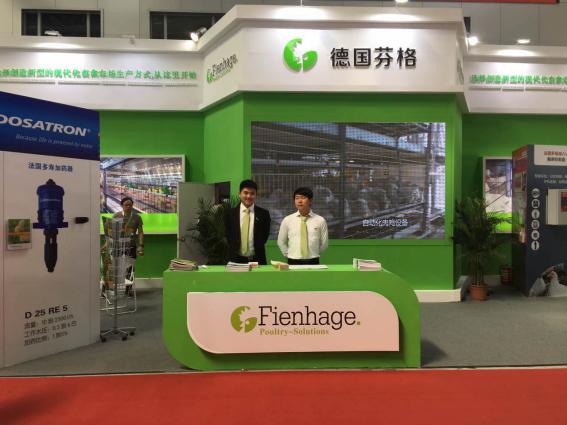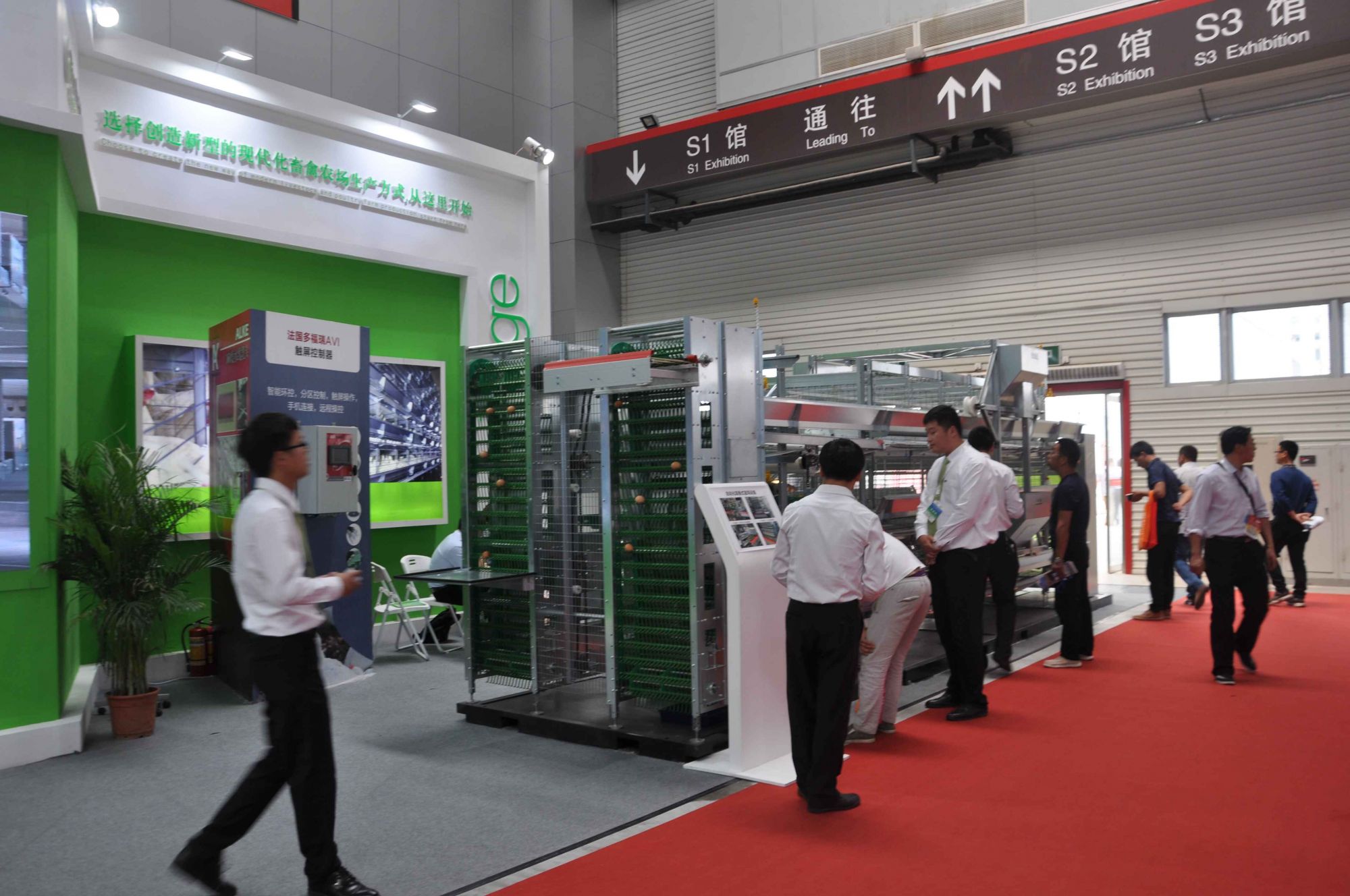 The booth of Henan Poul Tech Machinery Co. Ltd. and Germany Fienhage Company is in large enterprise group exhibition area-the S1 hall SD06+SE06 booth,and it has 144 square meters of exhibition. In this exhibition,Fienhage Company targeted the Chinese market,specially developed automatic laminated layer cage equipment, automatic laminated broiler cage equipment , laminated pullet cage equipment and automatic egg box for ancestral chicken and floor raising equipment. The exhibition is lasting 3 days, a large number of clients are attracted by the automatic laminated equipment sample of Fienhage Company, and some clients have directly invited technical personnel of Fienhage to study the project on the farm after the exhibition.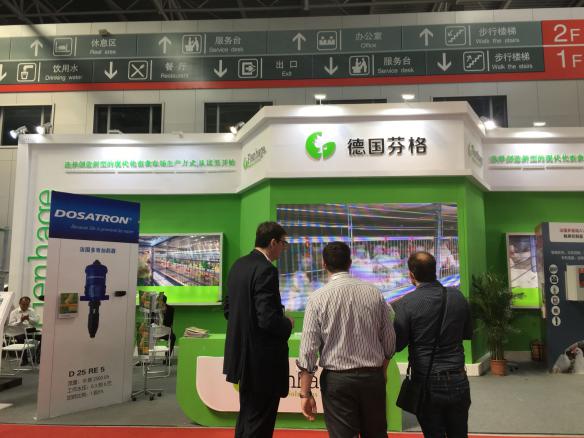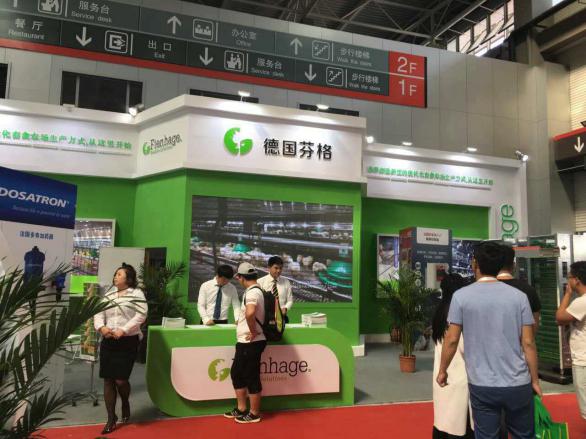 Meanwhile, at present Poul Tech as the largest agents of France Dosatron in country, also exhibiting the series of the Dosatron's D25 and D8 dosing device. France Dosatron as the world's most famous dosing device brand, it has good reputation in the feild and the industry's highest share of the drug industry. As the partner of TUFFIGO RAPIDEX ,the company has the world-renowned brand of environmental control system, it also display the environmental control system equipment on our booth.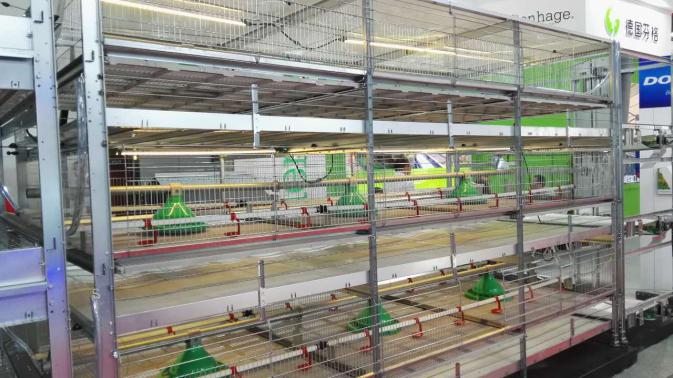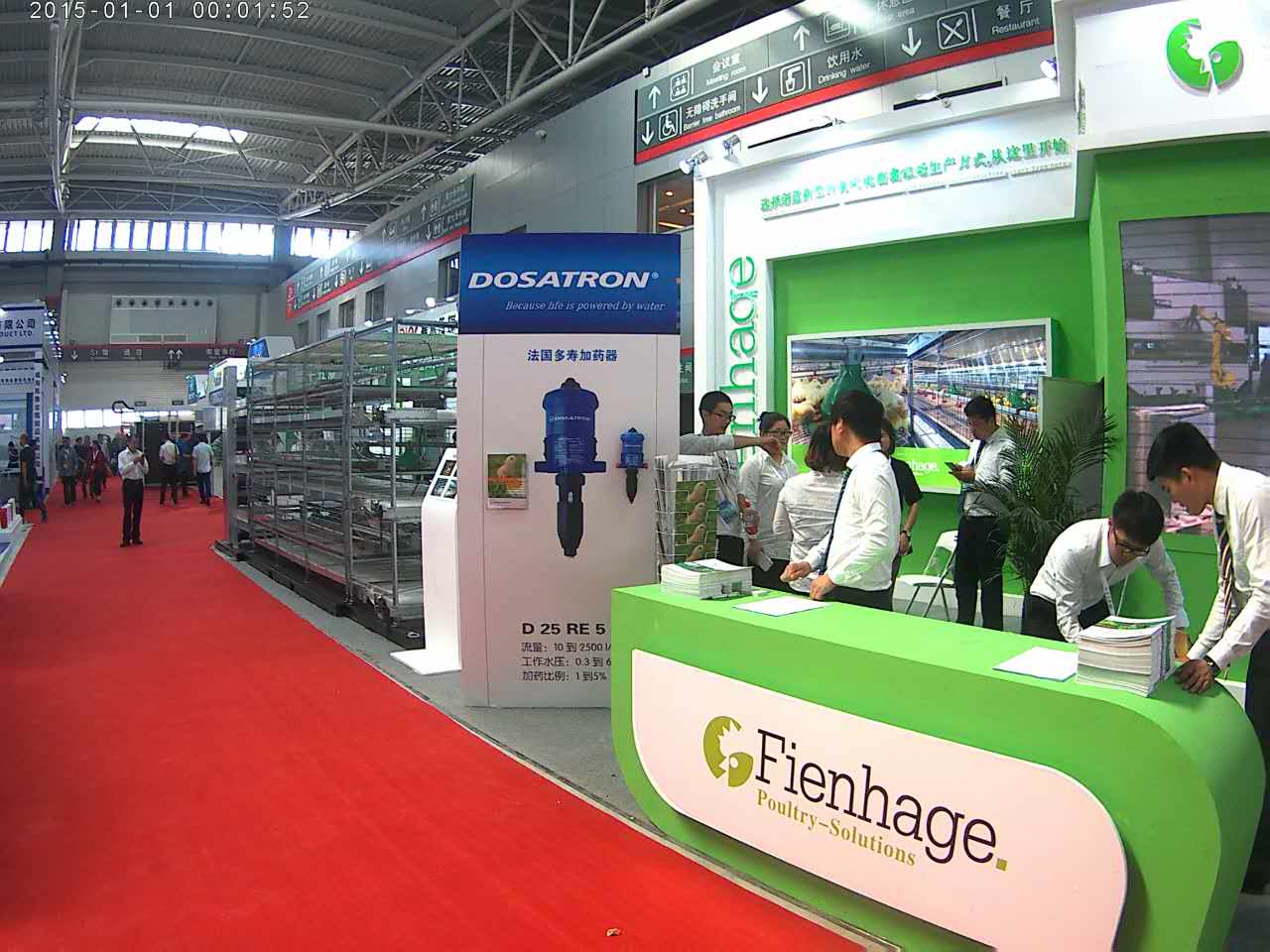 Pre:
Accompanied with Fienhage company to study the Chinese raising chicken market
Next:
Henan Poul Tech Commerce Co., Ltd changed its name to "Henan Poul Tech Machinery Co., Ltd."!